Meet Hot Girls In Your Area!
Posted by Sean Gunner
Check in by
Wednesday
Drop graphic by
Friday
Topic: Mixtape cover called: Spin it Till it Warps
Size: No bigger than 500 x 500
Read the Rules
Posted by snipes
check in bitches
Posted by Elegiac
BLoop............
Posted by Elegiac


Word.....
Posted by snipes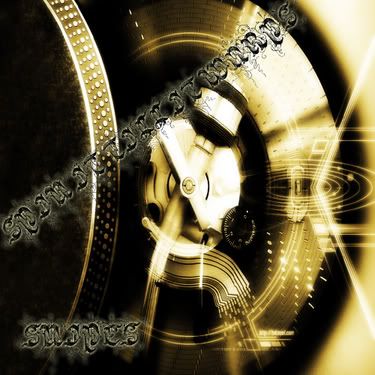 not as good as ur but................
Posted by snipes
ayo Mc Fly urs not 500x500
Posted by Untraceable
i give this to max for having a better cover......the txt was good not the greatest but it works loved the bg and blending and colors it was all good man

snipes yours was good as well but i couldnt read the main txt that well....it was out of place and meh needed to be dif than your name txt.......i liked the bg a lot actually it was nice but i gota give it to max cuz his txt was visible and dope effects done to it

v/max mcfly.
Posted by ksr
both were good
i like mcfly's abstract effect, n the text was ight
not right size tho
snipe's bg wuznt bad, but i cudnt even read the main text
only got it cuz i knew wut it was sposed to say
so my vote goes to max mcfly
Posted by Elegiac
Yes, its 500 x 500 pixels...yours was 375 x 375. Photobuckets a bitch. -_- It resizes your gfx, use imageshack.
Posted by Daubs
V./ Max


Snipes you came hard but your text killed it, maxs was all round dope.
Posted by snipes
close dis i lose aight
that as K.O
Posted by Sean Gunner
Closed
Max Mcfly wins due to KO.